Scholarship Program
********Application Period is Now Open for 2022*******
The Skippack Lions Annual 2022 Scholarship Program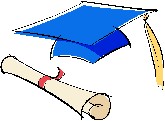 Every Year the Skippack Lions Club provides scholarships to local high school graduates to assist them in the advancement of their college studies and to help defer the growing costs of going to college.  Through an application process that is available at local area high schools such as Perkiomen Valley High School students can apply for these scholarships. 
The Skippack Lions pride ourselves on this annual tradition and last year provided scholarships in the amount of $750 (each) to area students who showed exceptional grades, leadership qualities and a willingness to give back to their communities.
Application Deadline is May 23, 2022 – 5pm
***Scholarship Recipients will be Contacted by Phone***
Download Word Scholarship Form
---
****Congratulations Past Scholarship Recipients****
Skippack Lions 2016 Annual Scholarship Receipients from Local High Schools – Congratulations – Julianna (James S. Susak Scholarship), McKenna (Leroy Aiken Scholarship) and Victoria (Robert Kline Scholarship) – Also pictured below is Club President PDG Mark Berchem and Scholarship Chairman Jerry Brock.  Each  scholarship is awarded in honor of our past members of the Skippack Lions who made significant contributions to our club and most importantly to our community of Skippack.